The cool thing about blogging is that I am able to look back and see how much Corona I drink my training leading up to past races. So, because I have been so lackadaisical with my training for Skagit, I thought I should check back to last year to see what I was doing during the last big week before the taper, which is this week, now. Here's the Mileage Monday post from that week here, but to summarize, I believe I logged nearly 90 miles, with my long run hitting 22 miles and my mid-week tempo run keeping in and around the 6:55 min/mile pace for 9 miles.
Last September I ran Skagit in 3:06-and change and then this past June I ran Seattle RnR in the same time, except Skagit is flat, and Seattle is hilly. So you'd think I'd be able to take some time off of last year's Skagit time, but… I hurt my back after Seattle and I've dropped my mileage by about 20% and sliced off 90% of my tempo and speed workouts.
This is boring, isn't it. This is the Prime Minister of Canada:
Okay so anyway, given all the pros and cons leading up to where I am now, my best guess is that I could on a good day nail this son of a bitch in about 3:03. You may think 3 minutes is no thing but a chicken wing but I'm telling you, taking 3 minutes off a 3 hour marathon is excruciating. Speaking of chicken wings, I love Chris Farley, and if he was still alive, I'd vote for him to be our Prime Minister. I love him so much.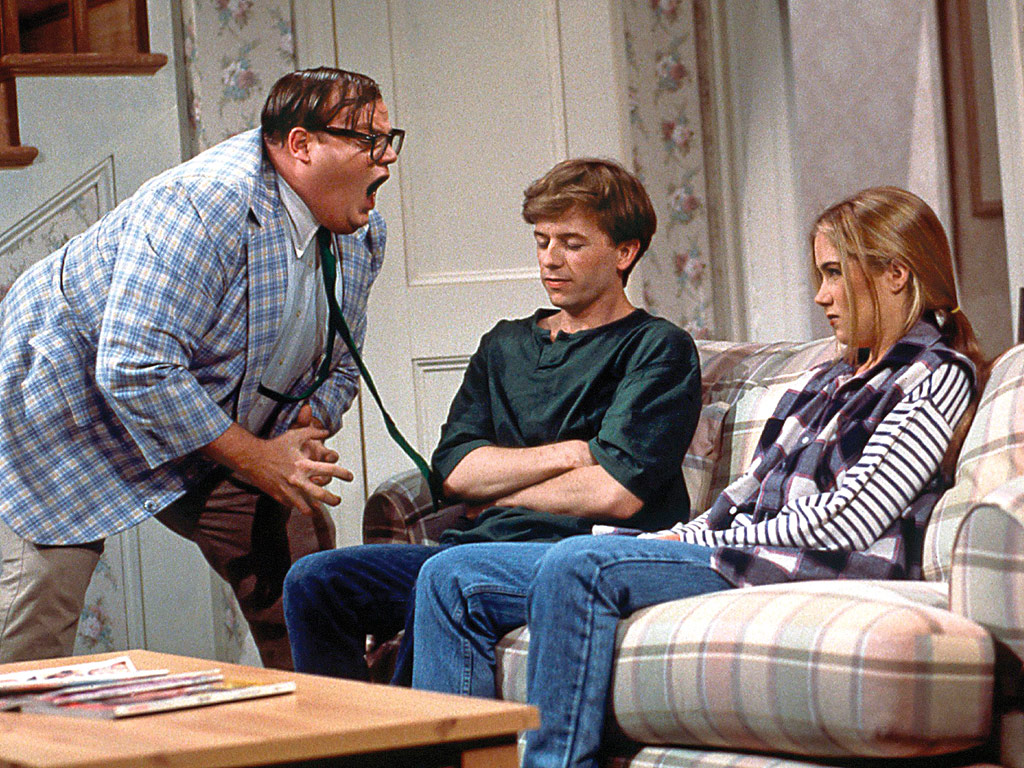 Lora and I were supposed to run together this morning but when she headed out here she got stuck on the freeway and had to turn around, so I ran alone for 6 miles. It was SO LAME. Later on while Callum napped (I need to wake him up soon!) I hit the treadmill for the classic Hanson's workout of 2×3 miles at 6:40 min/mile pace. I was supposed to recover for a mile between sets but I only did one 800m recovery. It was SO HOT in the garage. Kinda borderline dangerous but…..I feel a little more confident about this upcoming race.
Time for some Corona and chicken wings!
Do you ever compare training from year to year and freak out? Or does seeing the difference give you confidence?
Favourite Chris Farley movie/SNL skit or quote?